Mailing: Valley Church of the Nazarene, PO Box 271, Monte Vista, CO 81144
Drop Box: Located on the north side of the church office (church office is across the street to the south of Baldos)
On-Line: on this Website click on the Giving option and follow the steps
Call: call the church office at 719-852-5858 to make arrangements
– Half-Million Mobilization Prayer Guide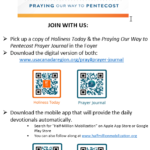 – May 22, 2022
HONOR and SERVE Sunday
>Service at 10:15 a.m. to Honor our City Leaders and Emergency Response Teams
>Fundraiser Lunch immediately following the service (noon) for the community
All Proceeds from the lunch will go to the Monte Vista Community Fund,
earmarked for those impacted by the recent fire.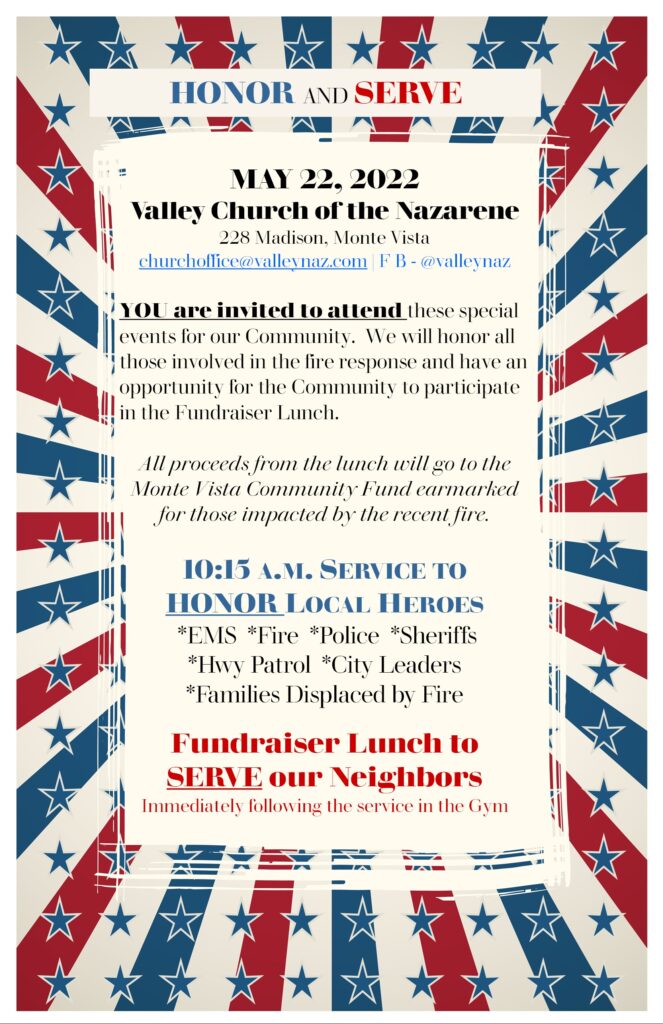 If you or someone you know has a need during this time that the CHURCH can assist with please call the church office at 719-852-5858 and let us know. This will be a place to let your needs be known so that those who can help have opportunity (your name will be kept anonymous).